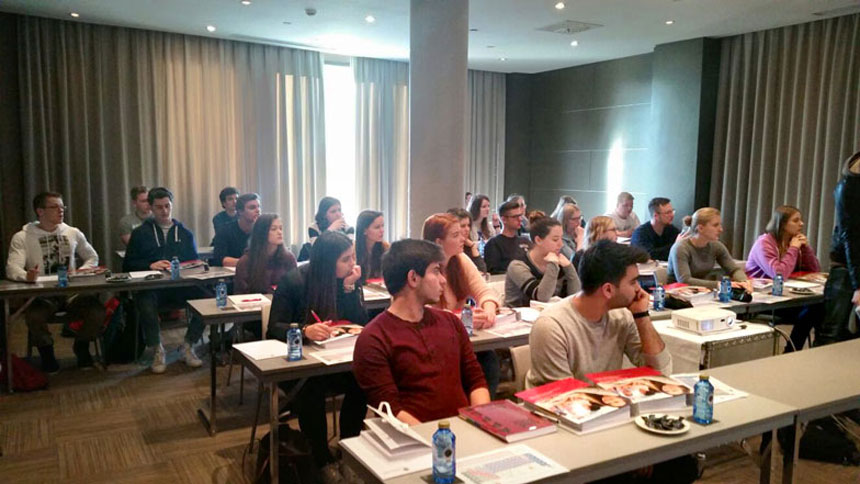 During the last three weeks, many of our DEM applicants participated in the Iberian College International's Intensive Course Pre-Med in Alicante! During these three weeks, all of our applicants were successfully prepared by natural sciences experts in the fields of biology, chemistry and physics.
The English Pre-Med course is, among others, especially designed for our DEM students. The participants of the course are always thoroughly prepared for the start of their English studies abroad and those, who do not have a university place yet, have the best chances to pass the admission exams of our DEM partner universities, after participating in the course. Last year, all of the DEM participants were able to get a university place after the course!
We cooperate with the Iberian College International for many years now, all of our applicants have been prepared perfectly and everyone was always really satisfied with the course! The preparatory courses of the ICI were developed and arranged according to international standards and demands of renowned European universities.
If you missed the opportunity this time, do not worry, there is another course in July this year! The course is taking place from July 11th to July 28th. The ICI still has some last free places left. Just contact us, we will help you with registering for the course.