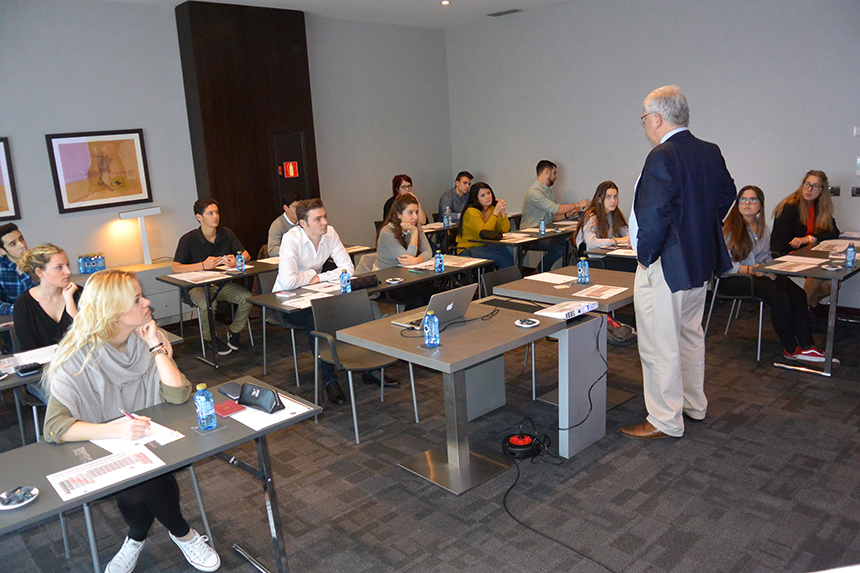 Last weekend, the admission exams for the Lithuanian University of Health Sciences Kaunas and the Third Faculty of Medicine of Charles University Prague took place. At that weekend, outstanding results were achieved and almost all applicants passed the exam.
In a crackling atmosphere, the participants waited for the lecturer before the exam and they were obviously relieved when the good-natured looking professor smiled to everybody around. Approximately 30 applicants – most of them became students after the exam – were accompanied and supported by their parents. Just before the exam, when the parents had to leave the exam room, the students received the last slaps on the back and some encouraging words to calm them down. The preparation with our learning material was successful; especially for those who attended the ICI "Intensive Course Pre-Med": the applicants mastered both exams with excellent results. For Kaunas our applicants achieved outstandingly good results – almost everyone passed – and for the Third Faculty these have been our best results ever!
After the exam, all participants rushed to their parents, who were already awaiting them with open arms. In some eyes you could even see some tears of joy, because they had finally reached their dream of studying medicine. The happy faces and the gratitude of the students and parents after the exam made us feel really delighted, which once again affirmed us – and our work. We are really happy that such great results were achieved and we wish everyone a successful career in Kaunas and Prague.
You can still apply for the last places of studying medicine abroad at both locations, just contact our study advisors. The next admission exam dates are the ones that follow:
3rd Faculty Prague – May 29th, 2016 in Hannover, Germany
LUHS Kaunas – June 11th, 2016 in Hannover, Germany
Short Facts:
Lithuanian University of Health Sciences
Degree Programs: Medicine, Dentistry, Veterinary Medicine, Pharmacy
Language: English
Cooperates with more than 140 European, American and Asian universities
Charles University, Third Faculty of Medicine
Degree Programs: Medicine
Language: English
The Charles University is one of the best universities worldwide