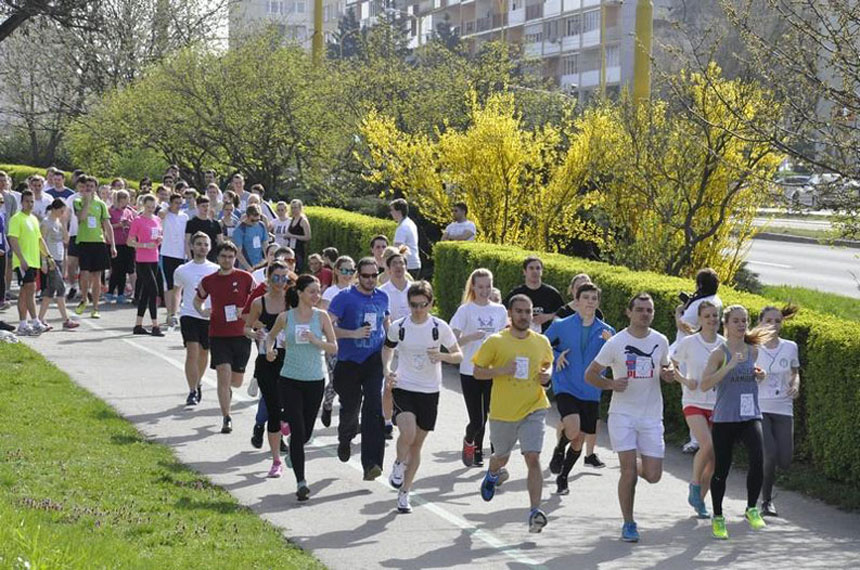 The medical students of the Pavol Jozef Safarik University organized the charity run "Medic Run" that took place on the April 5th. The run covered a distance of three kilometers and had the motto "I'm running for children's health". 164 people participated in the run and by paying a registration fee supported the Department of Pediatric Neurology and the Children's Faculty Hospital.
"We prepared a run that was not too challenging for the participants. Many medical students participated and among them there were more than thirty international students and students of the Erasmus+ program. We are very pleased that so many people were interested in the charity event […], says David Bauer, a 4th year medical student at the UPJS and one of the organizers.
Also the UPJS Prof. MU Dr. Daniel Pella, PhD. appreciated the willingness of the students: "I am very pleased of the great idea of the medical students. I did not even know that we have so many talented athletes at our faculty. I would also like to participate in the future. This time I was not able to because of an injury."
The charity amount of 592€ was handed over to MU Dr. Ladislav Bratský, Head of the Department of Pediatric Neurology. With the money they want to equip the children's corner in the department. Thus, the students and all the participants contributed to something good for sick children. Good job!