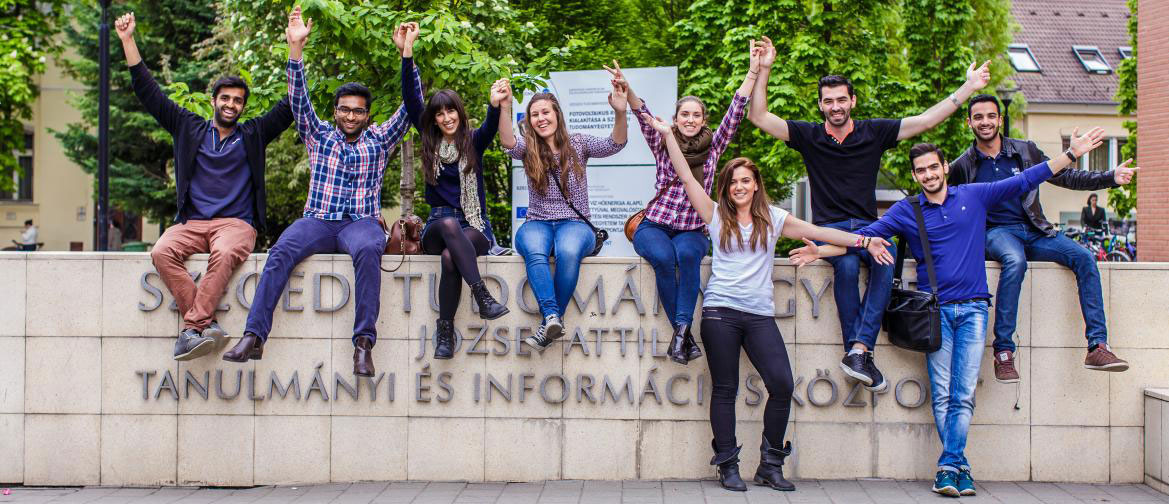 The University of Szeged is one of the most international higher education institutions within Europe. The approx. 23,000 students of the university come from 62 different countries all in all – a multicultural environment and togetherness within the international degree programs is therefore a fixed component of medicine, dentistry and pharmacy studies. Beyond that, the university offers the possibility of taking the first two years of medical studies (preliminary examination phase) and a pre-med course before studies in German.
The City of Szeged / The University of Szeged
The city is an aspiring student city that has a lot to offer: museums, art galleries, theaters, cinemas, clubs, cafés, pubs, large parks and much more. Szeged provides everything that also a large city provides. Nevertheless, it is only as big that you can easily get along by foot or by bike. The city has about 170,000 inhabitants all in all. Beyond that, Szeged has 2,000 hours of sunshine per year and is therefore also called "City of Sun". Due to a ranking, Szeged is on the 8th place of the best student cities throughout Europe.
The campus of the university is located directly in the heart of Szeged. It is one of the best and biggest universities throughout Hungary. Its roots date back to the year 1581. All in all, the university has 12 faculties with 2,300 faculty members and 7,000 employees. Beyond that, the university was nominated as the "Greenest University" in Hungary several times. You will therefore find a calm and green space at the university at any time.
English Degree Programs
The University of Szeged offers the degree programs of medicine, dentistry and pharmacy as international programs in English. Since the English program is already existing since 1985, the University of Szeged has more than 30 years of experience with the education of international doctors and pharmacists. The English dentistry program is offered since 2004. Since 1990 you can take the preparatory course for the medical degree programs in English. All in all, 1,400 international students are studying within one of the English programs.
The teaching system of the University of Szeged is very traditional. The university places significant importance on profound, theoretical knowledge that forms a good basis for the practical classes in the higher semesters. Once these skills are learned, the practical working of the students will be highly promoted and the students will be supported with their basic and clinical science research.
Get to Know the University:
In order to get to know the university, the degree programs, its international students and also the alumni better, you should check out the following videos:
If you are interested in the degree programs or the preparatory courses – in English or German – then please contact our study advisers. They will gladly tell you about your opportunities at the University of Szeged.