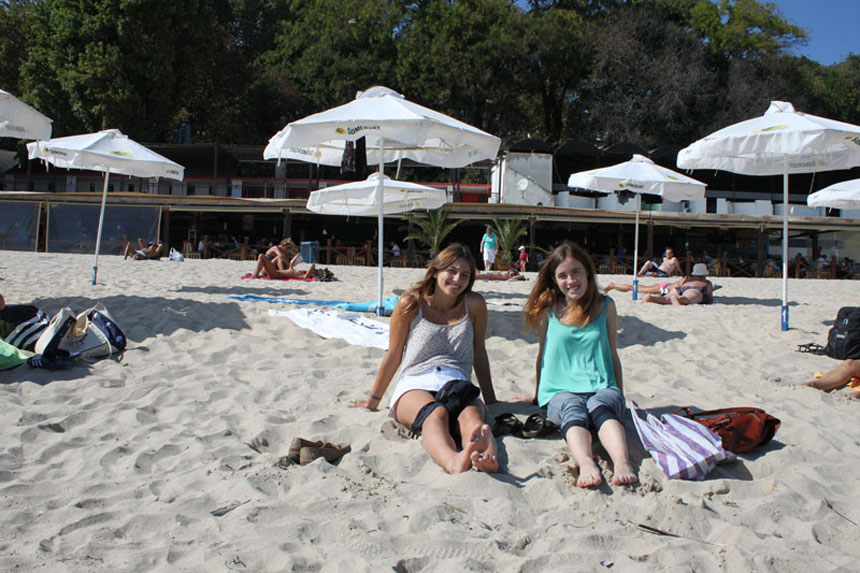 The student life in Varna is very lively, because the flourishing city – directly located by the Golden Sands of Bulgaria – is a very popular holiday destination among young people. Varna can keep pace with the biggest cities of Europe in regard to going-out and leisure activities – though with a very familiar atmosphere. Two of many of our students, who are studying at the Medical University Varna, really like the city and the diversified leisure program for students.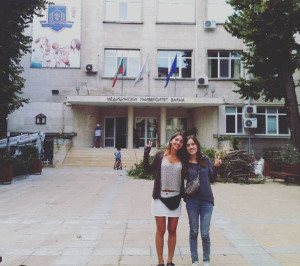 The Medical University Varna is only 1,5 kilometers away from the next beach. This provides the best possibilities in order to do water or beach sports with your fellow students or you can even relocate the learning to the beach. Do it like our two students – relax at the beach and then do yourself well and enjoy tasty cocktails in one of Varna's numerous beach bars with a view to the blue sea.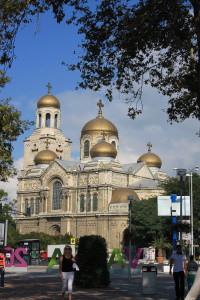 The nightlife in Varna is especially well-marked and is appreciated by inhabitants and tourists equally, because in Varna you will find beach club after beach club. This is especially concentrated on the area along the rim of the big "Sea Garden", Varna's biggest public park directly located at the Black Sea. The city is a real party city, in which you do not have to search long for a trendy bar or club, because at any day of the week and at any time something is going on.
Of course the shopping should not go short in Varna. For this you will have three different malls to choose from, in which you will find many international shops like H&M, dm, Douglas, Bijou Brigitte, Adidas, Deichmann, Guess and many more. Beyond that, you will find cinemas and game centers there, so you can play bowling or billiards with your friends – it is a lot of fun!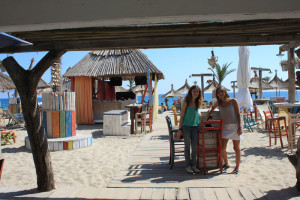 You can do a lot of different sports in Varna, because you will find open-air swimming pools, many gyms, tennis courts and much more there with which you can stay in shape. Beyond that, there is a 5km-run for running enthusiasts every Saturday. The run is taking place in different Bulgarian cities so sometimes also in Varna. The university also offers many opportunities in order to do sports and stay fit.
Varna is an excellent city, in which you can enjoy the student life to the fullest. All of our students so far, just like the two in the photos, did not regret going to Varna for studies – quite the contrary! In Varna not only the university is outstanding, but also the basic conditions, especially if you have always wanted to live where other people spend their holidays. The student life in Varna offers everything a student might wish for – and much more!
Sign up for the university now and enjoy the student life in Varna from the winter semester 16/17.