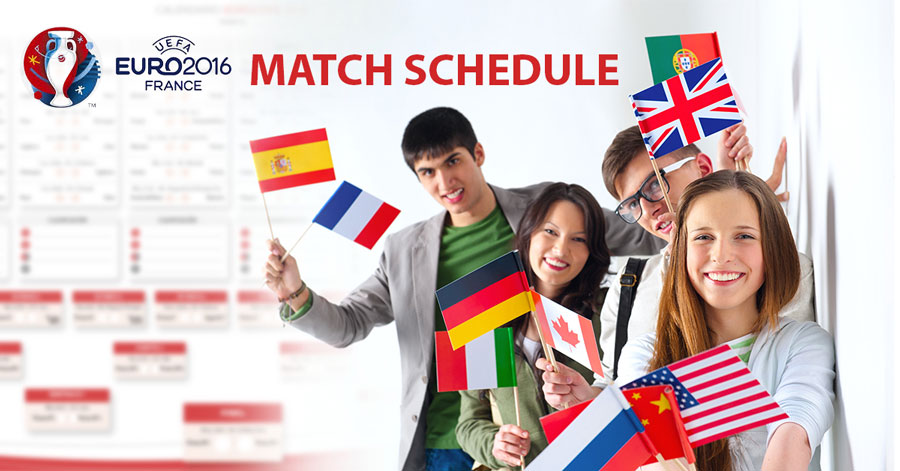 In exactly one month – on the 10th of June – the UEFA European Championship 2016, which this year takes place in France, will get started! In order to keep an eye on the whole tournament, we have prepared an UEFA EURO 2016 match schedule for you, where you can write down all the results and with which you will always know when the next game is taking place. Thanks to our match schedule, you won't miss anything!
For the first time in the history of the UEFA Euro, this year the number of teams that are going to compete will be of 24  – instead of the 16 that used to participate until now. Did you know that EME has partner universities in 6 of the 24 participating countries? This means that you have the possibility of getting a study place in Romania, Slovakia, Poland, Croatia, the Czech Republic and Hungary, among others! Only in these 6 countries, we have 12 very prestigious partner universities you can from. If interested, you can still sign up for the winter semester 2016!
Who is your favorite team for the UEFA EURO 2016? At DEM, we have not come to an agreement yet, because we are a very international team, whose members come from different countries or have international roots. Anyway, we wish all our applicants' countries good luck for the tournament!
Here you will find the UEFA EURO 2016 match schedule that DEM prepared in PDF format, so you can download it and print it. Enjoy it and have fun!