Student life in Varna is full of colour and really dynamic. The Student Council is the main body responsible for organizing events addressed to international students. Furthermore, the Student Council also manages the representation of the students. It has a wide range of academic and cultural duties and it organizes social, sport and other events to help students adapt to university life.

At this University you can enjoy many extracurricular activities. You can choose to join a sports club or a theatre group, or even a rock band! Everybody is welcome to take part in the activities organized by the Student Council and the Student Association.
You can also join the volleyball, basket or football teams, trained by professional managers. The University teams take part in local and national competitions and also attend the Universiades. There are also internal competitions as the Rector's Cup, Summer Universiade and Winter Universiade.

Trips are usually organized, being the ski trips the most popular.
The students arrange a talent show where you will have the opportunity to show your artistic abilities. Other events such as the International Pulse Party are also held, where the representatives from the different countries cook typical meals.
Moreover, other annual scientific events take place at this University, like the International Conference for Young Researchers, and a large number of campaigns such as the World AIDS day and World Lung Cancer Day. During these conferences, blood transfusion campaigns are also held. You can also attend the Teddy Bear Day, a project addressed to hospitalized children.
Finally, you can enjoy other curious events such as Miss and Mister Medical University, Halloween party and Christmas party.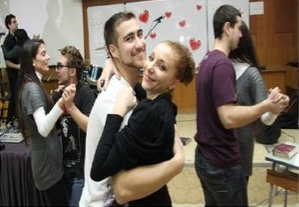 The University is provided with all the facilities you may need and has two student halls of residence fully equipped and renovated. However, DEM will help you find private accommodation if you prefer this option.
Have a look at our photo gallery.
A pleasant  university life is waiting for you at Varna!