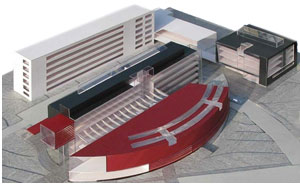 The Department of Pharmacy was founded in 1922. A few years later, in 1951, it became the Faculty of Pharmacy and Stomatology. An independent Faculty of Pharmacy was established in 1968. Today, the Faculty is the leading institution for pharmacy training in Lithuania.
The Faculty consists of the University Pharmacy and four departments:
Department of Analytical and Toxicological Chemistry
Department of Pharmaceutical Chemistry
Department of Pharmacognosy
Department of Pharmaceutical Technology and Social Pharmacy
The Faculty has over 700 students, including 10 international students.
The language of instruction for international students is English.
The undergraduate degree in Pharmacy lasts 5 years, including 6 months of work experience in public hospitals and pharmacies. Upon completion of the undergraduate degree in Pharmacy, students are awarded the professional qualification of Pharmacist.
Total number of ECTS credits: 300.
Postgraduate programmes
Doctoral programmes last 4 years, upon completion of which students receive the qualification of Doctor. These programmes are organised under the supervision of the Faculty and the Department of Research.
The Faculty of Pharmacy is the only institution in Lithuania that offers students the possibility of combining pharmaceutical studies with scientific research. Members of the Faculty use new technology and effective teaching methods, producing a new generation of pharmaceutical professionals.