Pleven Medical University is one of the five medical institutions of higher education in Bulgaria. It was founded in 1974, increasing the scope, size and reputation of the City Hospital (established in 1865). Combining tradition with modern facilities, the university now offers educational and therapeutic services, contemporary pre-clinical training, an Institute with over 1,000 beds, clinics in all the major fields of Medicine and a large number of specialist clinics and research units equipped with the latest diagnostic and therapeutic technologies. These facilities are used to treat patients, to train undergraduate students, doctors and postgraduate students and for research.
The university's degree programmes and training courses take place in:
Faculty of Medicine
Faculty of Public Health
Faculty of Healthcare
Medical College
Department of Language and Specialist Training
The university has all the necessary theoretical, pre-clinical and clinical departments for providing a high quality medical education. In total, over 6,000 students from over 30 different countries have graduated from this university. It currently has 2,044 students, including 275 international students from countries such as France, Great Britain, Japan, USA, Greece, India and Turkey.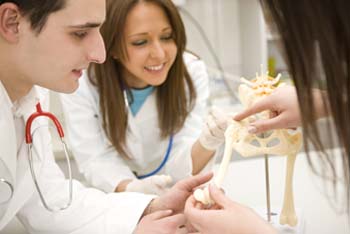 The university's teaching staff are highly qualified and have lot of professional experience. The degree programme is taught in 24 departments with over 60 professors and 300 assistants. Most of them are members of national and international medical or scientific societies and many of them have written research studies.
Given the necessary procedures that international students have to go through, the university's Academic Council decided that the academic year for its degree programme in English for international students would begin in mid-February and end in December. Since the academic year 2006-2007, the university has offered a foundation course in English for international students from non-English-speaking countries. The university applies various new teaching methods throughout the degree programme and classes are taught in small groups of 6 students. Students are encouraged to take part in extracurricular activities and scientific associations.
The university offers a personalised education and a close teacher-student relationship, with assistant professors guiding and assessing students in every subject. An examination period takes place at the end of every semester and lasts for approximately 45 days. Upon completion of the degree programme, students are required to sit a state examination, which serves as the final assessment of their skills and knowledge.
The university has two Halls of Residence with over 400 beds. There are double and triple rooms and are all equipped with central heating and a private bathroom. Students can also choose to stay in private accommodation, with a range of options available to suit everyone's needs. The university's dining halls offer food at discounted prices. The university also has good sports facilities – including an indoor multipurpose sports centre and tennis, volleyball and basketball courts – and encourages students to participate in sport activities.
Students often join associations and societies as well as sports, cultural and scientific clubs. The university is committed to non-discrimination principles, meaning that it does not discriminate against students on the basis of age, gender, sexual orientation, ethnic background, political affiliations or health and financial status.