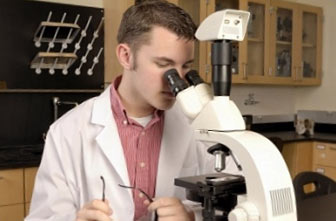 The medical degree programme lasts six years (10 semesters + 1 year internship). For international
students, the language of instruction is English. However, a basic knowledge of Hungarian will be required in order to communicate with patients from the third year onwards. This is not necessary for those who only wish to study at this faculty for one or two years.
Blocks and subjects
For the first two years, the degree programme focuses on the theoretical aspects of medicine, which lay the foundations for subsequent medical subjects.
In the third year, students explore the theoretical foundations for the diagnosis of diseases as well as preliminary subjects such as internal medicine and surgery.
In the fourth and fifth year, students continue their study of clinical subjects and begin their training in pharmacology.
Final Exams
In the sixth year, students take their final exams in internal medicine, surgery, gynaecology, neurology, psychiatry and paediatrics.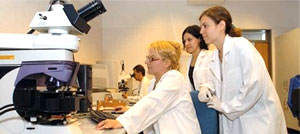 Each final exam is preceded by a two or three-month internship. Final year students are also required to submit a thesis. The final year ends with the Hungarian state examination, in which future Doctors of Medicine must demonstrate their knowledge of the most important theoretical and practical aspects of General Medicine. Students who pass all examinations and successfully defend their thesis are awarded the professional qualification of Doctor of Medicine.
Elective Courses
Elective courses are part of the degree programme in General Medicine. Clinical Science courses are based on clinical reality, practical issues relating to patient care, therapies, diagnostics, etc. Theoretical Science courses are based on aspects of basic research, social sciences, economics and legislation.